FREE Wills Clinic in Jasper County
Saturday, October 14, 2023 at 10 AM
---
The Center for Heirs' Property Preservation® is sponsoring a FREE Wills Clinic in Jasper on Saturday, October 14, 2023, at 10 AM!
This event will be held at the Second Euhaw Baptist Church at 3673 Bees Creek Road, Ridgeland, SC 29936.
Call for an appointment to meet with an attorney to draft and complete your Simple Will for Free!
You MUST make an appointment! Call Ms. Ariel Ellerson at 843.745.7055 to reserve a time slot. The last appointment will be 2:30 PM.
This event is sponsored by Ridgeland Branch NAACP.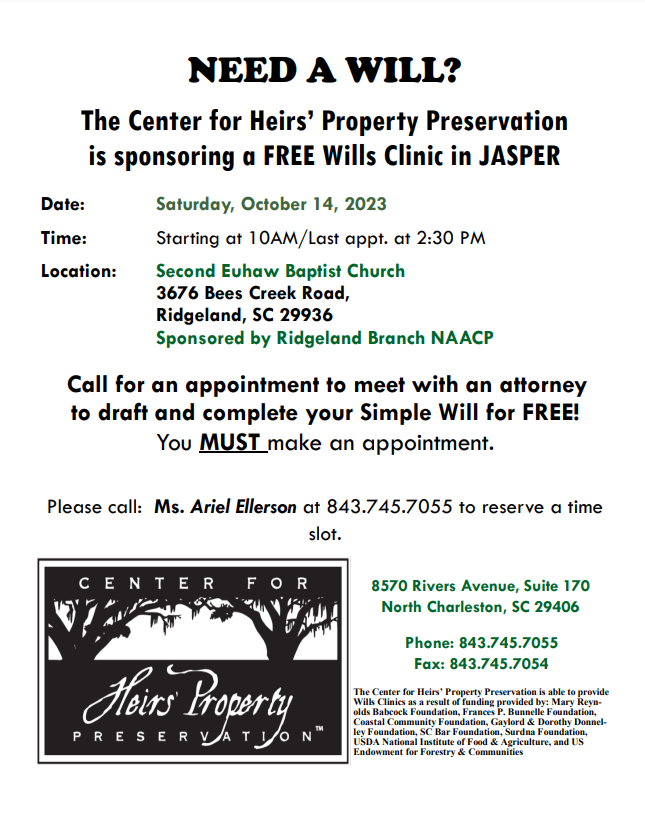 ---