2021 Commitment to Justice Award
September 9, 2021
---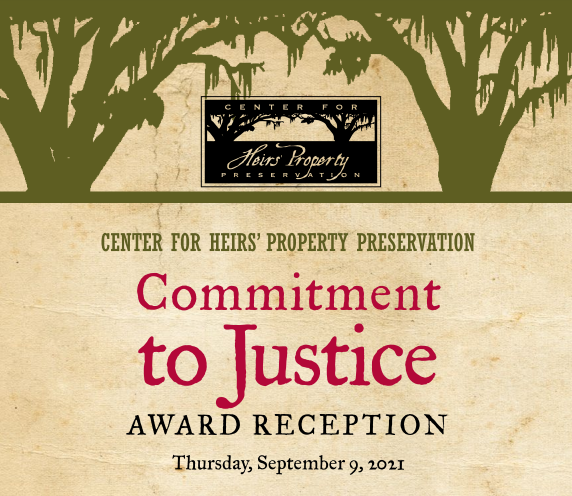 2021 Commitment to Justice
September 9, 2021 at 6:30 PM
Join the Center in person at the Francis Marion Hotel, or virtually online, Thursday, September 9th at 6:30 PM, to honor Dr. Millicent Brown with the "Commitment to Justice" Award.
The Center is indeed privileged to have this lifelong warrior and activist for civil rights, Dr. Millicent Brown, as the 2021 Commitment to Justice Award Honoree!  Proceeds support the Center's work to protect heirs' property and promote sustainable land through increased economic benefit to low wealth, historically underserved families.
For more information about Dr. Millicent Brown as well as sponsorship opportunities, please click on the link below or contact Brett Wadford at bwadford@heirsproperty.org or 843-745-7055.
Click Here for Bio Information and Sponsorship Opportunities
Click on the link below to purchase tickets and sponsorships.
Click here to Purchase Tickets and Sponsorships
---