Commitment to Justice
March 19, 2020
---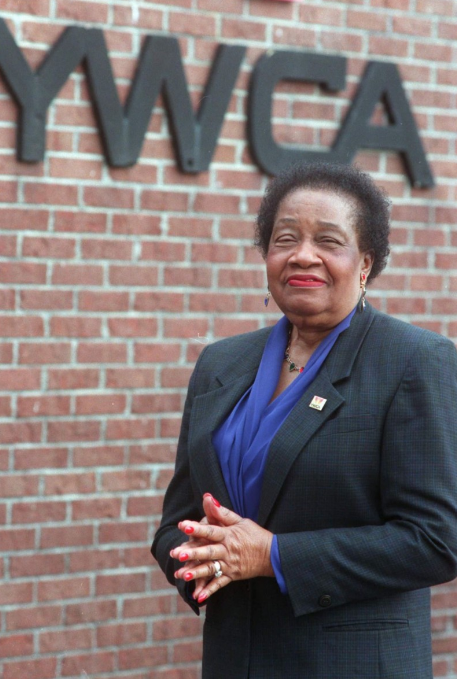 2020 "Commitment to Justice" Event Will Honor Christine Osburn Jackson
On March 19, 2020, the Center will honor Christine Osburn Jackson at its "Commitment to Justice" Award Reception at the Francis Marion Hotel (387 King Street) from 5:30 – 8:00PM.  Mrs. Jackson led the Greater Charleston YWCA, formerly the Coming Street YWCA, for 37 years.  When she became Executive Director in 1966, the organization was a segregated institution.  Under her leadership the YWCA withstood vestiges of racial segregation to emerge as the local community's premier organization inspiring generations of young women to become strong leaders and advocates for opportunity.
Please join us to honor Christine Osburn Jackson and support the Center!  To become a Sponsor or reserve tickets, contact Brett Wadford, Director of Development at 843-745-7055 / bwadford@heirsproperty.org.
Our Growing List of Generous Sponsors
Presenting Sponsor ($5,000)
Charleston County Bar Association
Event Sponsors ($2,500)
AgFirst Farm Credit Bank
Gene & Doris Hundley
Rhodes Forests, LLC
Robin Chandler Duke Foundation/Tish Lynn
Young Clement Rivers, LLP
Sponsors ($1,000)
Baker and Varner, LLC
Shaheena Bennett/Bennett Law Firm
Dr. Howard Brilliant & Mrs. Marilyn Brilliant
Francis Marion Hotel
Linda Ketner
Justin O'Toole Lucey, PA
Mount Moriah Missionary Baptist Church
Mark and Darlene Tanenbaum
The Bleecker Law Firm, LLC
Womble Bond Dickinson (US) LLP
Advocates ($500)
Ascue's Collision Repair Center
Barnwell Whaley Patterson & Helms, LLC
Berkeley County Bar Association
Broadaxe Branch Partners- Yvonne Knight-Carter & Eleanor C. Brown
Charleston Branch NAACP
Charleston School of Law
Craft-Essig & Associates, LLC
Mollie Fair
Ikon Law, LLC
Dr. Incentlee Bookard Lemon & Family
Lewis Babcock, LLP
Harriet P. McDougal
Dr. Harold M. Rhodes, III & Mrs. Sshune Rhodes
Rosen Hagood, LLC
Steinberg Law Firm, LLP
The Curry Law Firm
J. Seth & Carrie Whipper
YWCA Greater Charleston
Supporters ($250)
J. Sidney Boone, Jr.
Molly & Andy Edwards
Sabrina L.W. Johnson ~ Bright Williams Johnson LLC
Kaye Lingle Koonce, Esq.
Patricia B. Manigault
Cecilia & Jimmy Rogers
Edward J. Westbrook
---