Commitment to Justice
August 20, 2020
---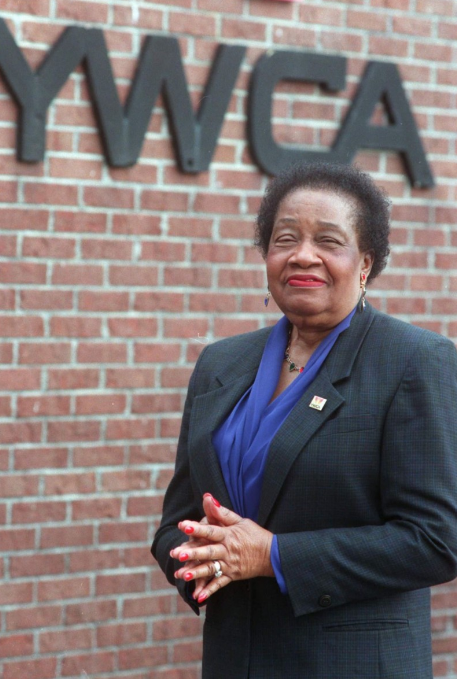 2020 "Commitment to Justice" Event Has Been Rescheduled
Here at the Center, we hope you and your family are safe and well during these
times.  We are thankful for your continued support at this critical moment, and we
know that we can get through this challenging situation, together.
Looking forward, we have chosen a new date for our "Commitment to
Justice" Award Reception honoring Christine Osburn Jackson.  Please save the
date of Thursday, August 20th, as the Center pays tribute to Mrs. Jackson at the
Francis Marion Hotel.  The event will begin at 5:30 p.m.
We are grateful for your patience and understanding, and we look forward to
paying tribute to Mrs. Jackson, who inspired a generation of young women to
become strong leaders and advocates for justice.  We also look forward to welcoming our sponsors and ticket holders on August 20th .
If you have not purchased a ticket or sponsorship, you may still do so. Please
contact Brett Wadford at bwadford@heirsproperty.org or call 843-745-7055
Our Growing List of Generous Sponsors
Presenting Sponsor ($5,000)
Charleston County Bar Association
Event Sponsors ($2,500)
AgFirst Farm Credit Bank
Gene & Doris Hundley
Law Offices of Gedney M. Howe, III, P.A.
Rhodes Forests, LLC
Robin Chandler Duke Foundation/Tish Lynn
South State Bank
Young Clement Rivers, LLP
Sponsors ($1,000)
Baker and Varner, LLC
Shaheena Bennett/Bennett Law Firm
Bloodgood & Sanders, LLC
Dr. Howard Brilliant & Mrs. Marilyn Brilliant
Derfner & Altman, LLC
Francis Marion Hotel
Friends of Jim Clyburn
Linda Ketner
Law Office of F. Renee Gaters, LLC
Justin O'Toole Lucey, PA
Mount Moriah Missionary Baptist Church
Mark and Darlene Tanenbaum
The Bank of South Carolina
The Bleecker Law Firm, LLC
Walker Gressette Freeman & Linton, LLC
Womble Bond Dickinson (US) LLP
Advocates ($500)
ACLU of South Carolina
Ascue's Collision Repair Center
Barnwell Whaley Patterson & Helms, LLC
Berkeley County Bar Association
Broadaxe Branch Partners- Yvonne Knight-Carter and Eleanor C. Brown
Charleston Branch NAACP
Charleston School of Law
Craft-Essig & Associates, LLC
Mollie Fair
Ikon Law, LLC
Dr. Incentlee Bookard Lemon & Family
Lewis Babcock, LLP
Bernie Mazyck
Harriet P. McDougal
Honorable Arthur C. McFarland and Dr. Elise Davis-McFarland
Dr. Harold M. Rhodes, III & Mrs. Sshune Rhodes
Rosen Hagood, LLC
Joseph and Blanche Hamilton
Steinberg Law Firm, LLP
The Curry Law Firm
Uricchio, Howe, Krell, Jacobson, Toporek & Keith, P.A.
Weeks & Irvine, LLC
West Law Firm
J. Seth & Carrie Whipper
Williams & Hulst, LLC
YWCA Greater Charleston
Supporters ($250)
Phillip A. Berlinsky
J. Sidney Boone, Jr.
Cipolla Cox, LLC
Molly and Andy Edwards
Sabrina L.W. Johnson ~ Bright Williams Johnson LLC
Kaye Lingle Koonce, Esq.
Law Offices of Donald Howe, LLC
Law Office of Kelly A. Seabrook, LLC
Patricia B. Manigault
Peters Murdaugh Parker Eltzroth & Detrick, P.A.
Whitney Powers
Cecilia & Jimmy Rogers
Herbert E. Rosner
SC State University 1890 Research and Extension
Ronnie Summers
W. Kenneth Swing, Jr.
Edward J. Westbrook
---